A tapestry throw with a picture of sheep by a stream and the text "The Lord is my Shepherd"
We can deliver the throw in a gift box to the home or the funeral home. We can also deliver the throw to the funeral home on an easel with ribbon or with flowers added.
The throw is approximately 50" x 60".
All prices in USD ($)

Prices for flowers are higher at times of high demand.
Gift Boxed

W-THR-10

Displayed on an Easel with Ribbon Treatment

W-THR-10

Displayed on an Easel with Flowers Added

W-THR-10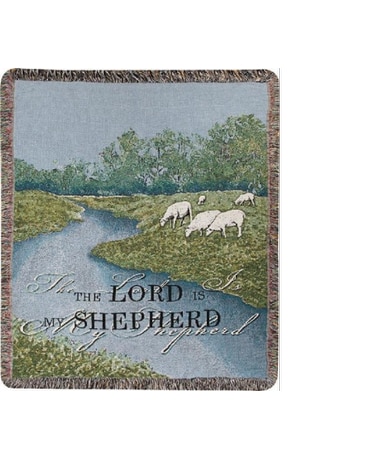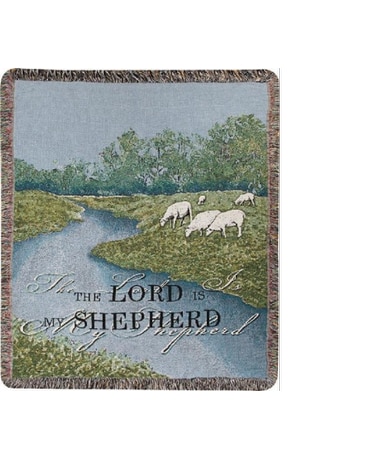 Displayed on an Easel with Ribbon Treatment - $83.95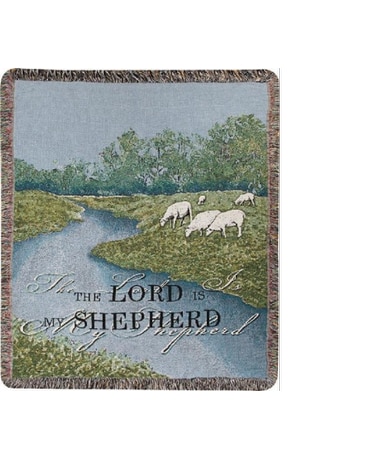 Displayed on an Easel with Flowers Added - $110.95